MAGICAL MOONSTONE
There's something magical about Moonstone. The luminous white stone is associated with the moon and its cycles. According to legend, the ancient Hindus believed that Moonstone held trapped moon beams. The ancient Romans thought Moonstone's beautiful color came from the stored light of the moon.
Today Moonstone is considered a stone that can enhance intuition and calm the emotions.
It is a "stone of new beginnings", according to Judy Hall in her book, The Crystal Bible.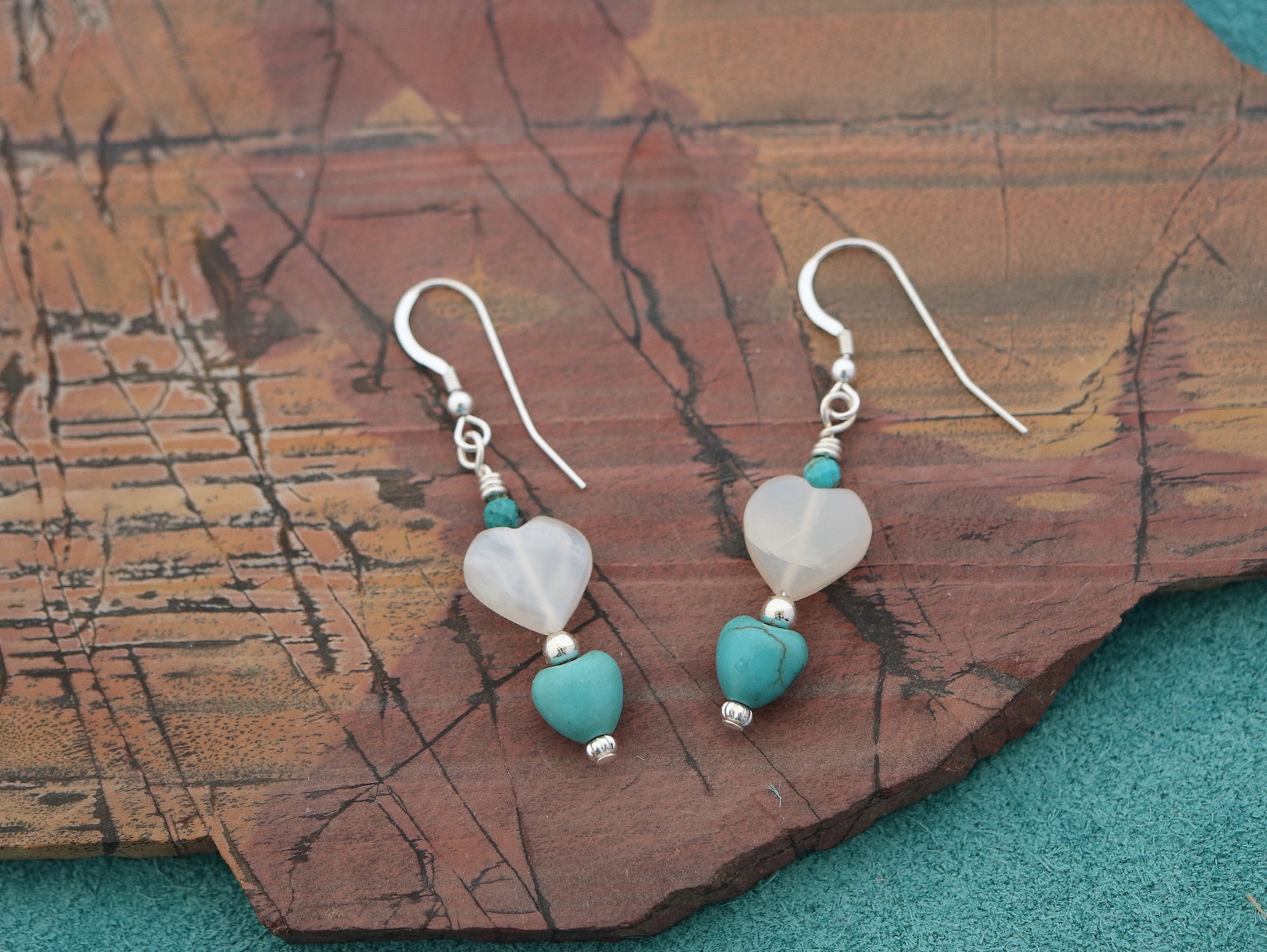 Double Heart Earrings
Moonstone and turquoise combined with Sterling Silver ear wires (above) or 14 kt gold (below).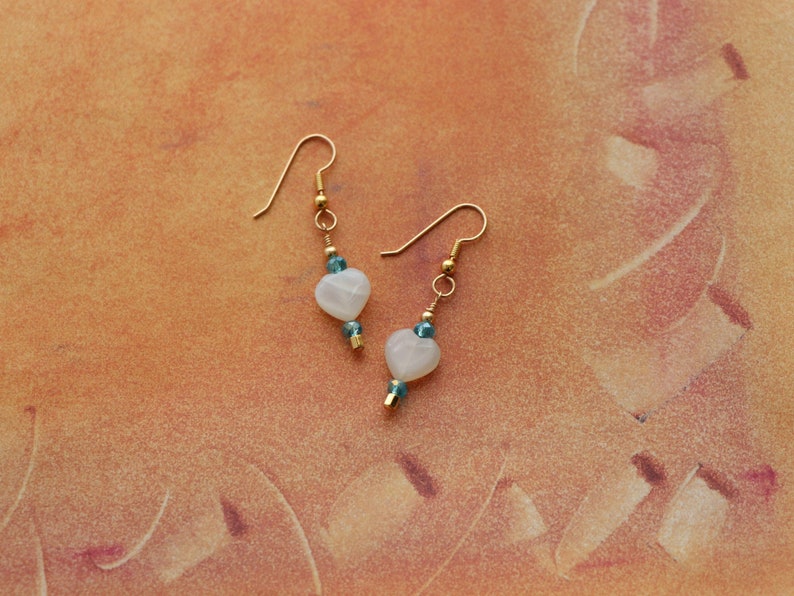 Moonstone colors include white, as shown above, as well as blue, peach, and cream.
White Moonstone is said to encourage spiritual growth. To see more about these earrings in my Etsy shop, click here for the
silver ones
and here for
14kt gold.
**************************
On SALE now: 9 Select Necklaces are on sale
20% off through June 30. See them in my Etsy shop
in the ON SALE section.